Howard County, Maryland Door Installation
BT Windows and Doors is delighted to extend our exceptional window and door services to the vibrant area of Howard County, Maryland. With our extensive experience and unwavering commitment to quality, craftsmanship, and customer satisfaction, we are dedicated to serving the diverse communities within this region.
Howard County is known for its scenic beauty and thriving neighborhoods, making it an ideal location for homeowners who value both aesthetics and functionality. At BT Windows and Doors, we understand the importance of finding the perfect windows and doors that not only enhance the architectural style of each home but also withstand the local climate conditions.
Our wide selection of window styles includes double-hung windows, sliders, casement and awning windows, bay and bow windows, and more. We also specialize in crafting custom-shaped and specialty picture windows, allowing homeowners in Howard County to bring their unique visions to life. Our products are meticulously designed to withstand the local weather conditions, providing optimal energy efficiency, durability, and overall comfort.
Howard County experiences a diverse climate, with hot summers and cold winters. Our high-quality windows are specifically engineered to offer excellent thermal insulation, minimize air leakage, and provide superior comfort throughout the year. By reducing energy consumption and improving insulation, our windows help homeowners save on utility bills while creating a more comfortable living environment.
Beyond our exceptional products, we take pride in our local expertise and understanding of Howard County's unique architectural styles, building codes, and weather considerations. Our team of skilled professionals is dedicated to delivering prompt and efficient service to homeowners across Howard County, including cities such as Columbia, Ellicott City, Clarksville, Elkridge, and more. We approach every project with meticulous attention to detail, ensuring precise installation and outstanding results.
At BT Windows and Doors, we not only provide exceptional products and services but also offer a personalized experience tailored to each customer's needs. We offer free consultations to understand your specific requirements and provide expert guidance throughout the entire process, from selecting the right windows and doors to professional installation. Our commitment to excellence is exemplified by our OSHA certification and BBB accreditation, showcasing our dedication to quality and professionalism.
Contact us today for a free consultation and discover why BT Windows and Doors is the preferred choice for Howard County residents seeking reliable, high-quality windows and doors. With our expertise in local climate considerations, superior craftsmanship, and unwavering commitment to customer satisfaction, we are confident in our ability to transform your home with the perfect windows and doors that combine aesthetics, energy efficiency, and lasting performance.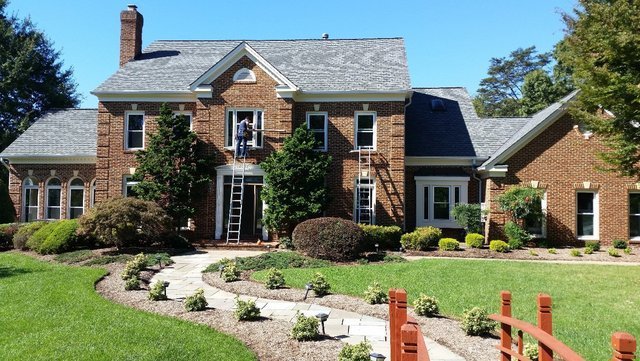 What our customers say
I had windows and doors installed in my home by B. T. Windows and Doors. From the initial contact to the final installation my interactions with Mr. Bilich was short of extraordinary. I found him to be extremely professional and knowledgeable in all aspects of the process. Mr. Bilich is precise in his measurements which result in a smooth installation. Mr. Bilich is a true master craftsman.
I am extremely pleased with the end results and recommend B. T. Windows and Doors to all without hesitation.
- John D.
REQUEST A FREE QUOTE