Mount Airy, Maryland Door Installation
Located in Carroll and Frederick counties, Maryland, we, BT Windows and Doors, take great pride in serving the charming town of Mount Airy and its surrounding areas. With our deep appreciation for the scenic beauty of the Mid-Atlantic region, we understand the importance of providing residents with windows and doors that enhance their living experience year-round. Our commitment to exceptional craftsmanship, reliability, and customer satisfaction sets us apart as the preferred choice for all your window and door needs in Mount Airy.
Throughout the year, Mount Airy enjoys a delightful climate that adds to the town's allure. Summers are mild and pleasant, with temperatures ranging from the comfortable 70s to 80s Fahrenheit. This creates the perfect setting for outdoor activities such as hiking, biking, and exploring the town's parks and trails. As autumn arrives, Mount Airy transforms into a breathtaking landscape of vibrant fall foliage, painting the town in hues of red, orange, and gold. Winters in Mount Airy bring a touch of magic, with chilly temperatures in the 20s and occasional snowfall that creates a winter wonderland. Residents can cozy up by the fireplace and embrace the beauty of the season. With the arrival of spring, Mount Airy comes to life with blooming flowers and rejuvenating greenery, inviting outdoor enthusiasts and nature lovers to enjoy the scenic beauty of the town.
The architectural landscape of Mount Airy is a testament to its rich heritage and evolving character. Our team at BT Windows and Doors recognizes the unique blend of historical charm and modern designs that make up the town's architectural fabric. From historic homes that showcase Mount Airy's past to contemporary houses that embody modern comfort and style, we offer windows and doors that perfectly complement each home's architectural aesthetic. Our wide range of options includes double-hung windows, sliders, casement and awning windows, bay and bow windows, and more. We also specialize in crafting custom-shaped and specialty picture windows, allowing residents to bring their unique visions to life. Additionally, we offer an impressive collection of entry doors, French doors, and patio doors, available in various styles and finishes. With meticulous attention to detail, our installations meet the highest standards of excellence.
At BT Windows and Doors, we are proud of our OSHA certification and BBB accreditation, which reflect our unwavering commitment to quality and professionalism. We understand that your home is a reflection of your lifestyle and personality, and we strive to provide personalized service that exceeds your expectations. Whether you're looking to enhance energy efficiency, improve home security, or upgrade the overall aesthetics of your home, our team of experts is here to guide you every step of the way. Contact us today for a free consultation and discover why BT Windows and Doors is the trusted choice for Mount Airy residents. Experience the difference we can make in enhancing your home and lifestyle.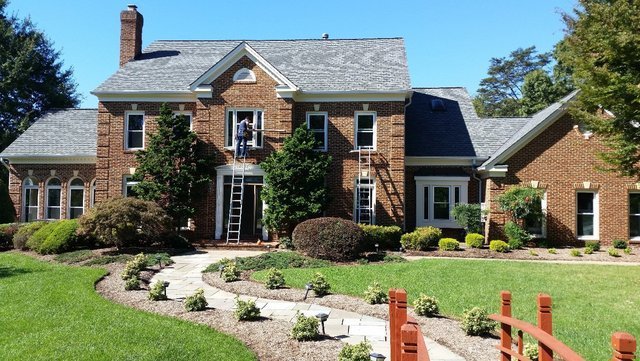 What our customers say
I had windows and doors installed in my home by B. T. Windows and Doors. From the initial contact to the final installation my interactions with Mr. Bilich was short of extraordinary. I found him to be extremely professional and knowledgeable in all aspects of the process. Mr. Bilich is precise in his measurements which result in a smooth installation. Mr. Bilich is a true master craftsman.
I am extremely pleased with the end results and recommend B. T. Windows and Doors to all without hesitation.
- John D.
REQUEST A FREE QUOTE