Westminster, Maryland Door Installation
Westminster, MD, located in Carroll County, boasts a delightful climate that offers mild to warm summers and cool winters. Positioned in the Mid-Atlantic region, the city experiences a unique blend of temperate continental and humid subtropical climates. During the summer months, temperatures range from the pleasant 70s to 80s Fahrenheit, providing ideal conditions for outdoor activities. As winter arrives, temperatures dip into the chilly 20s, occasionally accompanied by snowfall. Spring and fall, the transitional seasons, gift residents with pleasant temperatures, making it the perfect time to savor the city's breathtaking landscapes adorned with vibrant foliage. Westminster residents can revel in the diverse and enjoyable climate that offers something for every season.
As for home styles, Westminster, MD, showcases an appealing fusion of architectural designs that pay homage to its rich history and distinctive character. The city proudly exhibits a wide array of residential options, ranging from cozy cottages to spacious single-family homes. Many of Westminster's homes embrace traditional styles such as Colonial, Victorian, and Craftsman, featuring captivating elements like intricate detailing, gabled roofs, and welcoming front porches. Moreover, the local housing market also offers modern and contemporary home designs, injecting a touch of diversity into the community. This mix of classic and contemporary styles provides Westminster residents with a wealth of choices to suit their personal preferences and lifestyles, fostering a sense of warmth and individuality within the neighborhood.
BT Windows and Doors stands as a trusted and reliable provider of top-quality windows and doors for residential properties. With an unwavering commitment to exceptional craftsmanship and customer satisfaction, they specialize in an extensive range of window styles, including double-hung windows, sliders, casement and awning windows, bay and bow windows, and more. Their expertise extends to crafting custom-shaped and specialty picture windows, allowing homeowners to bring their unique visions to life. Complementing their comprehensive window offerings, BT Windows and Doors excels in providing top-notch entry doors, French doors, and patio doors, all available in a variety of styles and finishes. With an unyielding dedication to delivering excellence, BT Windows and Doors ensures that every installation is completed to the highest standards. Their OSHA certification and BBB accreditation further reinforce their commitment to quality and professionalism. Homeowners can trust in BT Windows and Doors to meet their window and door needs with expertise, reliability, and personalized service. Contact us today for a free consultation and experience Maryland's premier renovation contractor, committed to enhancing your lifestyle.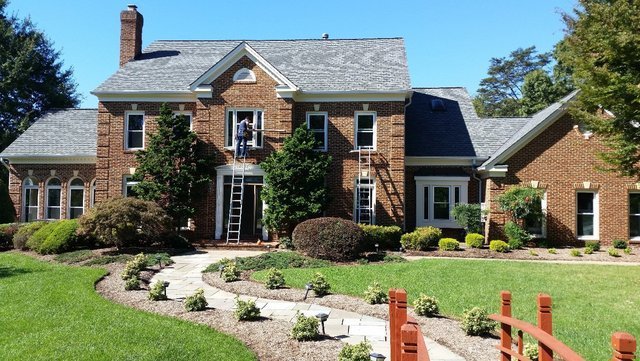 What our customers say
I had windows and doors installed in my home by B. T. Windows and Doors. From the initial contact to the final installation my interactions with Mr. Bilich was short of extraordinary. I found him to be extremely professional and knowledgeable in all aspects of the process. Mr. Bilich is precise in his measurements which result in a smooth installation. Mr. Bilich is a true master craftsman.
I am extremely pleased with the end results and recommend B. T. Windows and Doors to all without hesitation.
- John D.
REQUEST A FREE QUOTE